Balance screen time and physical activity
$Class= block_field( 'className', false ); ?>
Get the balance right
The SCRIIN app shows the balance between screen time and physical activity. It keeps track of how many steps you take, how many active minutes and your total movement times . It also measures your screen time and how many time you pick your phone. You choose what you want to track and you can set personal goals.
The SCRIIN app uses the smartphone's built-in pedometer to calculate active minutes and movement time. The app can also be connected with various smart watches and activity bracelets, or with the SCRIIN activity tracker.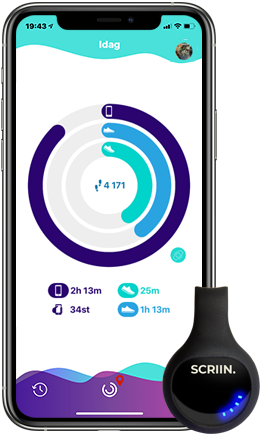 $Class= block_field( 'className', false ); ?>
Create a challenge
Create a challenge where you jointly try to walk 100,000 steps on a weekend or collect 500 active minutes together. Or why not try a digital detox where the goal is to pick up the phone a maximum of 50 times in one day? Celebrate with a nice reward if you pass the challenge!​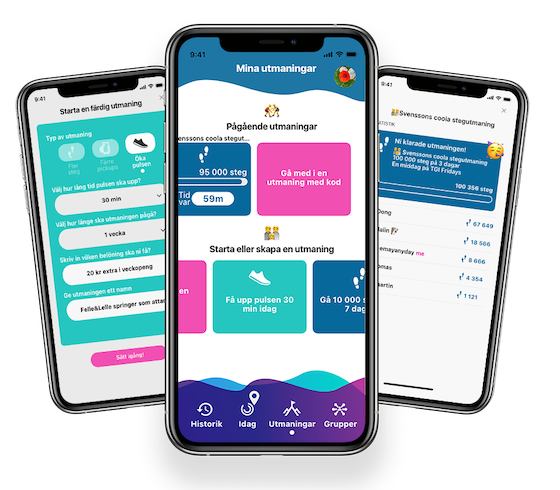 $Class= block_field( 'className', false ); ?>
The SCRIIN app helped us decrease screen time
The Pihlsgård family has used the SCRIIN ​​app to get a better handle on everyone's screen time.
We feel that the screen gets a lot of attention. It's mainly us adults who think it's too much, but also the young people when we discuss it, says Åsa Pihlsgård.